Allow customers to create their own phone case
Online solution unique printed phone case
The customer only needs a few clicks:
Zoneditor online design program
Zoneeditor's online product designer software gives customers the power to personalize phone cases with any custom text, clipart, and patterns.
The ability to include phone case templates and allow customers to personalize them by adding their own name and image guarantees a wonderful looking product, increasing the value of custom phone case products as well as customer engagement and loyalty.
No more customer uncertainty. Increase the commitment with a fun 100% personal shopping experience!
Say goodbye to endless back and forth with customers.
No more extra hours on Christmas, no more saturation during peak seasons. From order directly to manufacturing.
Try!
10% share per incoming order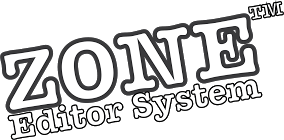 Zone-editor bridges the gap between your client's idea and your manufacturing processes, streamlining mass customization.
Sales growth for partners
Open 0-24
Be on the web, online much easier, your customer base grows and your revenue grows.
Device independent
Work well mobilephone tablet and PC, the buyer can order from anywhere.
Phone brand independent
No more obstacles to rapid change in the mobile phone market. You can keep up.
Phone case types
Every customer counts, silicone or book case, the program is suitable for receiving plans.
Easy setup
You can set the program yourself via admin
you are management
Plurilingual
Not just English, customizable.
What your customer speaks you can use.
E-commerce link
You can connect to your web store
Extra product feature
Increase your sales with a gift product

Frequently asked questions