Design, sell, and print custom products faster and more effectively than ever before. Let your customer's imagination fly, and Zone-editor will do the rest.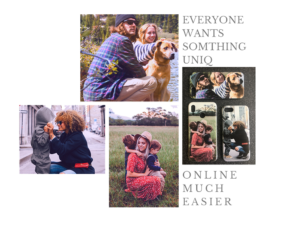 Step 1.: Choose the model!
In the upper left part of the designer, click on the "Choose model" button to select the device for which you are making the case! Regardless of the type of device, the price of each case is HUF 2,990. After selecting the device type, you have the option to select the base color of the case.
(White, black, transparent, etc.)
This is the base color of the raw case. We can apply any base color during production, but the edges of the case, which protect the sides of the device, cannot be printed, so here you will see the original color of the case. Therefore, it is important to choose the base color case.
Step 2.: Upload the picture
Once you have chosen which device you want to design a custom case for, you can decide whether to upload a photo, graphic, drawing that has already been taken, or use pre-loaded creatives in the designer. If you want to upload your own photo, select the Upload Image button.
Step 3.: Background, Drawing, Text

By clicking on the Background button, you can determine what the base color of your unique phone case should be. You can place any image, text, clip art on it to reflect your individuality.
Use the Drawing tool to create a freehand drawing. Choose the color and thickness of the brush and you can ping it to your liking! The "Text" menu item makes your future phone case truly unique. With this tool, you can write your own thoughts, favorite quote, lyrics, or anything on the case, signaling to the world that you are unique. Enter the text you want, click the "Done" button, then select the text in the designer and customize it to your own style. Select the font and font size that matches the theme. Of course you can also choose a color.
Step 4.: Graphics, Clipart

Click the Graphics button to find pre-uploaded, categorized images. Check it out here if the inspiration is just gone or you just need something else for the whole picture! In Clipart, you will find icons, captions, and drawings that can complement the image you compose.
Could a philosophy be good for a sunset shot during a vacation? Click here to find the one that suits you!
When you have your special, unique phone case, click the Buy button! Enter your details and we will manufacture and ship to your address within 48 hours.